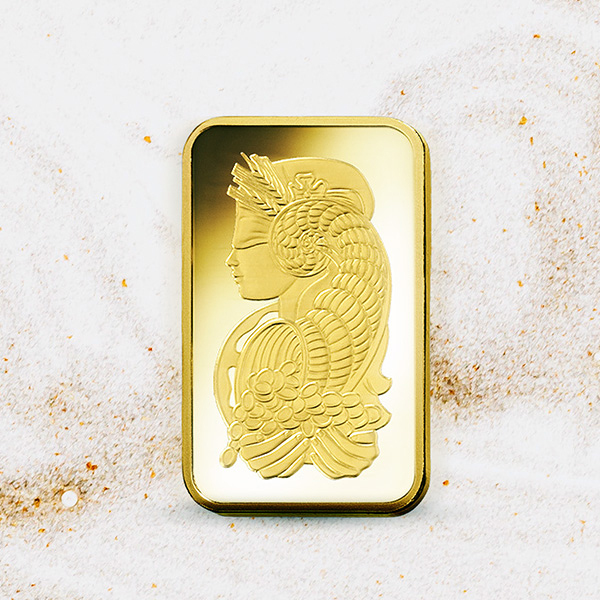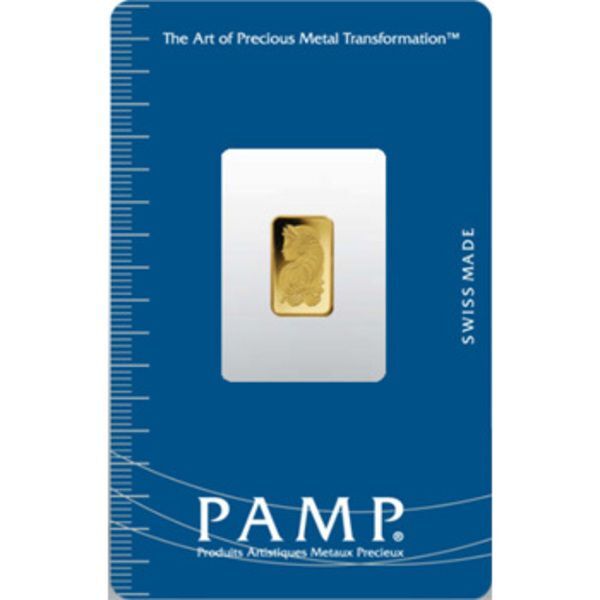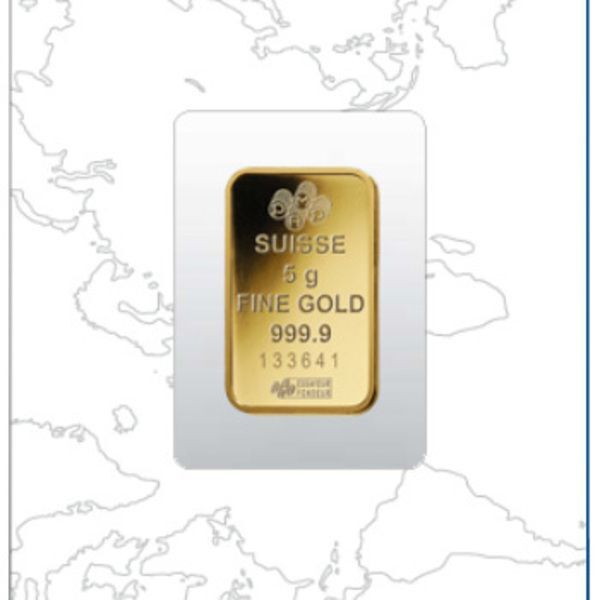 Jumeirah Raffle − Pamp Fortuna Gold Ingot (5g)
Take part in this exclusive Raffle and win one Pamp Fortuna Gold Ingot (5g)!
24K gold ingot engraved with Fortuna, the Roman goddess of Fortune, who offers the promise of prosperous times ahead. PAMP SA is renowned for manufacturing minted gold bars that incorporate fashion - and pop culture-derived motifs on their reverse sides. Your assurance of authenticity through and through, PAMP ingots arrive numbered and factory-sealed within genuine 'CertiPAMP' packaging. Set within a laminate card that bears the assayer's signature, serial number and proof of fine metal content, the uniquely transparent design allows for easy viewing of both the ingot's face and reverse, while forever protecting the ingot from damage.
Gold Purity: 99.99%
Measures: 13.8 × 23.1 mm
Weight: 5 grams
The Raffle competition will run from 14th November 2023 until 31st December 2023 (19:59:59 UTC/GMT).
The Raffle will be drawn on 3rd January 2024 and the winner will be notified within 2 working days.
Cost of a single raffle ticket is 50 Jumeirah One Points.
Member may purchase as many raffle tickets with valid Jumeirah One Points as they would like.
Raffle tickets are shared electronically via email and will not be mailed physically.
Your raffle ticket number(s) will be mentioned in your Raffle Confirmation email as well as under "Transactions" in the "My Account" section of the Jumeirah One Rewards Store (log in required).
Points redeemed for the Raffle tickets are non-refundable.
Members from Australia and Brazil cannot take part in the raffle as per country legislation.
Members who are residents of the state of Tamil Nadu in India and in such other states where lottery is prohibited by law, shall not be eligible to take part in this raffle.
In case of non-participation in the raffle for any reason (including but not limited to a technical error, cancellation of the raffle etc.) a member is only eligible to recover the Jumeirah One Points that are redeemed against raffle tickets for this specific raffle.
Shipping fees are included; however, the winner explicitly agrees to bear the cost of customs, VAT, and any other related taxes or fees and Jumeirah International L.L.C. and the shop operator reserve the right to invoice the winner for said fees.
This competition is valid for confirmed Jumeirah One Members only and is not open to employees of Jumeirah or its affiliates.
Standard Jumeirah One and Jumeirah One Rewards Store terms and conditions apply.
Jumeirah International L.L.C. , the Shop Operator and their affiliates and any of their respective officers, directors, employers, or agents will not be liable, whether in contract, tort, strict liability or otherwise, for any indirect, punitive, special, consequential, incidental or indirect damages (including without limitation lost profits, cost of procuring substitute service or lost opportunity) arising out of or in connection with the use of the Site or the Jumeirah One Rewards Store, or with the delay or inability to use the Site or a linked site, even if they have been made aware of the possibility of such damages.
Once you have purchased your Raffle tickets, the Points will be deducted from your account and an email containing your raffle ticket number(s) will be sent to you.